Okay, first of all when I saw the episode title I nearly flipped my lid. I think the song Fuck The Pain Away by Peaches is hilarious. My sister and I love to blast that song in the car with the windows down just to watch peoples reactions as we dance like pageant girls to the repetitive symbol beat.
Any-hoo, just from the title I. WAS. IN. Little did I realize that I would be watching one of, if not
the,
most intelligently written episodes of True Blood ever. I may go as far as to put it in my top 3 favorite episodes. I am so happy right now. I'll start with the cons because there are so few.
Cons:
I am probably a truly, deeply, horrible person with nothing but darkness where my heart should be, but I really do not care about Andy and his now deceased fairy kids. I'm sorry, I just don't.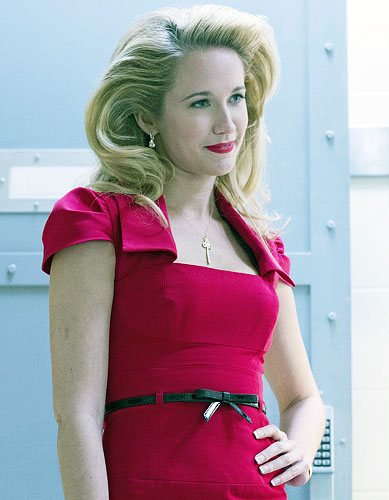 The actress who plays Sarah can literally play no other character. Watch "Pitch Perfect" and tell me I'm wrong.
Seriously Bill, I am so over the Jesus-y-ness mixed with your absolute self-righteousness. This character point is getting real old, real fast.
What happened to Fae being gross Gollum-like monsters? I thought their human form was just something they put on for the halflings. Is this just a character point we've abandoned? I mean, its fine, I'm down with the hotties... but I'm just acknowledging that the fae were gross in their natural habitat.
Sorry, but does Sarah really need this big of a plot line? And I mean come on Jason, screw her once, shame on you... screw her twice? Well... also shame on you.
We need Hoyt back. I miss him and the show he left True Blood for got cancelled. Come on! Give that 8ft puppy dog a job True Blood!
"The Unfriendly Possum". Of course the fucking werewolves would hang out there those white trash SOBs.
Alcide... in what universe does Sam have salt & pepper hair? It's Sandy blonde with streaks of grey. If your going to give a description do it right. God I hate you guys!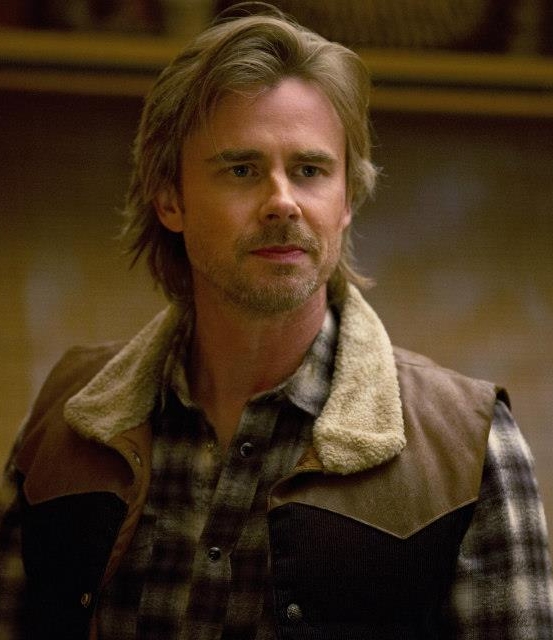 Really though, why do Sam and Alcide have plot lines? No really? Why? Can somebody explain it to me? Please?
Willa can die. Really. I won't care.
What the eff is this vampire handball/paintball thing. I love Eric but that scene was fucking stupid.
HOW IS MERLOTTE'S STILL OPEN?!
NO! NO MORE TERRY AFRIT MURDER THING! Honestly I love Terry, I've loved him since he was a kid on Gilmore Girls, but I don't care. Kill him if it will end this plot.
How was last season only 1 week ago?
I don't care about Holly or Andy.
Why is Bill suddenly just Lilith?
Lala girl, I love you, but you need to stop getting possessed. Stop helping people girl, you never get anything back for it.
Pros:
ADULT CONTENT! STRONG SEXUAL SITUATIONS! OH YES! These are the warnings I have been waiting for!
Damn, Sookie's got some body. As a strait woman, I still have to say "dayyyyyuuummmmm"
Jessica is probably one of the best actors on the show.
BOOM! Warlow has TWO plot twists!

Warlow saved Sookie from her parents from committing filicide.
Bill has the same control over Walow as a maker!

I am really enjoying all plots involving Eric, Tara and Pam. Especially since Eric is a super badass again.
PAM IS SO BADASS! Ugh I love her.
The Governor is not a simple "evil character". He has logic about his daughter's turning and real feelings about what is happening.... and not in the campy way of Russell and Talbot.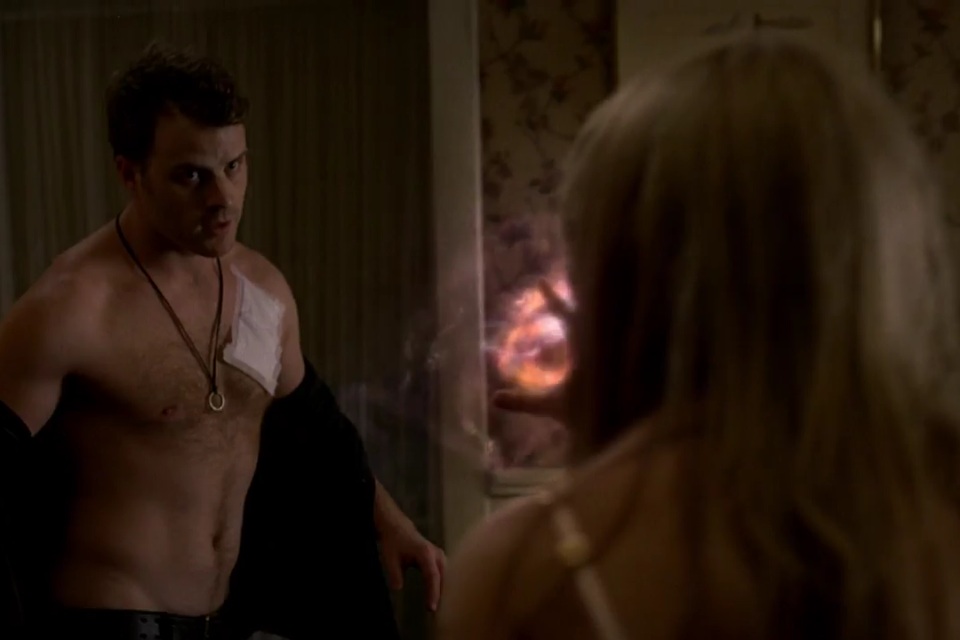 Warlow is the most complicated "villain" this show has ever seen. It is not black and white with Warlow, it's deep and complicated, there is more to it then just a baddie. Of course, more and more it is seeming that he is no villain at all, but it will take a lot to convince all of the other characters that his goodness is true. Especially since he did banish Nial.
Even if it was Sarah, that sex scene was the Tits! I HAVE MISSED THIS! "I truly believe God wants you to fuck me!" This is pure True Blood season 1 goodness!
YUM! You could eat off Jason's buns!
It's nice to see Jess and Jason talking again. Even if Jess is freaking out saying "I'll rape you or something!"
OH NO JESSICA!!!!!
Hey! The therapist is the Priest from Constantine! Yey! I love him!
"Hold the fuck up. Am I in therapy?" Oh PAM! She would just rather be in the fucking room. Even though every time they have a vampire sex scene, I feel like that kind of speedy there would be some serious chaffing. There is not enough lube in the world to stop them from starting a fire in your vagina. There I said it, you know you were all thinking it.
When the therapist offers Pam a reward in the form of a hot Asian blood donor, I love her "I could get used to this" face.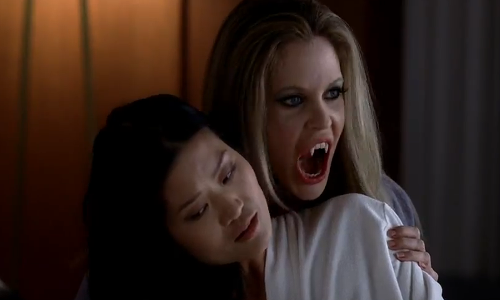 This therapy session may be one of the most intellectual scenes True Blood has ever had.
Lafayette finally called Sookie out for never being at work. "Whatchu doin' at your place of work cuz I know it ain't work."
YES! MORE LAFAYETTE! When was the last time he even saw Sookie? When Tara turned?
"I ate four fairy girls and I am so fucked up!" Great scene between Jess and Tara.
Seriously, I can watch a whole episode of Pam in this therapy session. Everything about this is perfect.
Lala can talk to the spirits despite getting possessed all the time and that boy has no patience for the dead, "STACKHOUSE'S CALM THE FUCK DOWN!"
Mmm I could listen to Ben's English accent all day.
The blood contract was for marriage not literal blood! I love that they have subverted what we expected!
OH FUCK! Her parents were really going to kill her!
When they gave Eric the stake and he said "Give me something to kill." I whispered "oh no Pam..." and then when the door opened and Pam was there and I knew she was going to be there... I still screamed. I'm not proud.
OH FUCK SOOKIE NO!!! Don't die! But... don't become a vampire either!
YES! THEY PLAYED PEACHES SONG!
So, this episode was great. We got sex, intellect, violence! What more can you ask of HBO. This season is making me so happy! I now anxiously wait for Sunday nights, unlike last season when I groaned at every episode.